plastic jars and small drums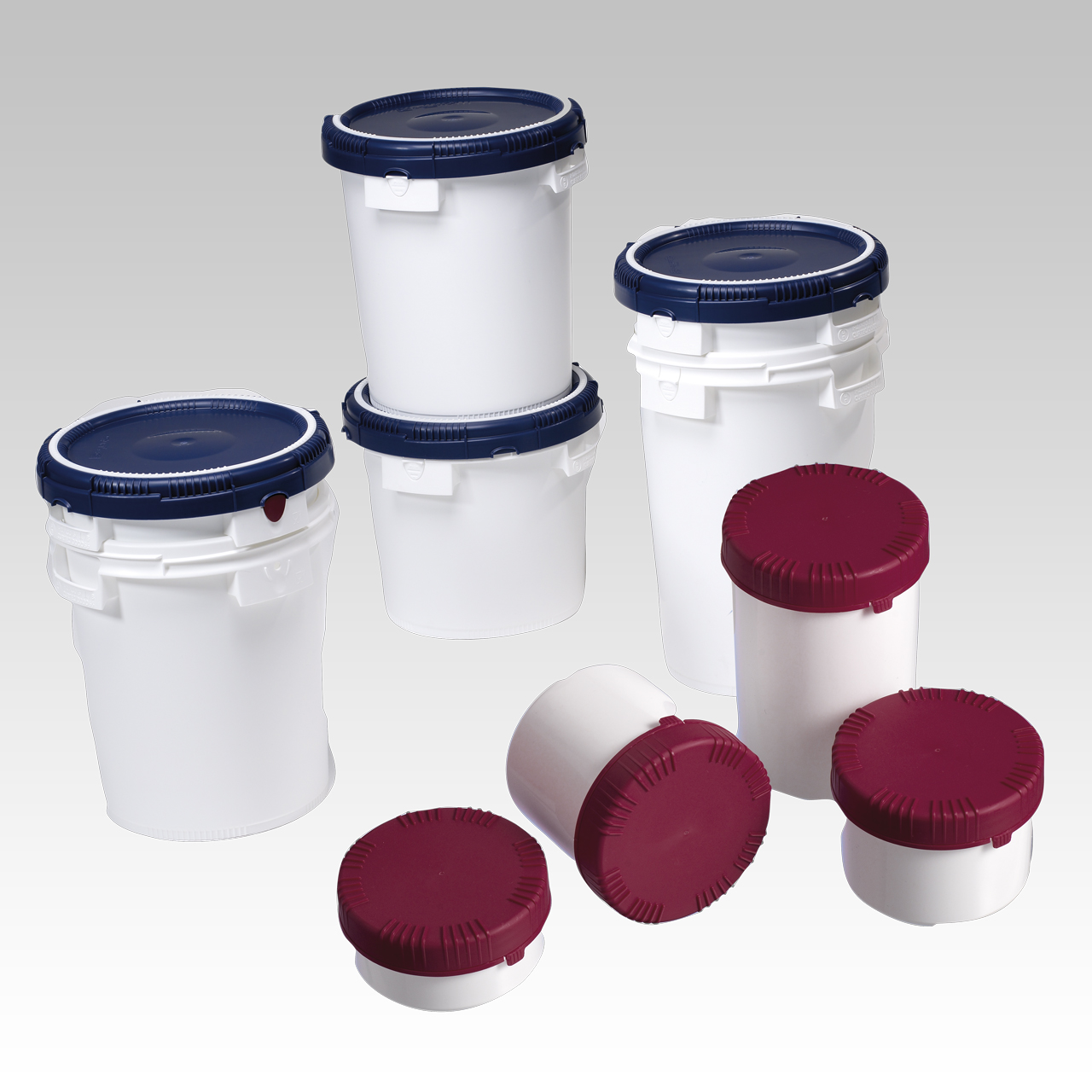 Plastic jars and small drums with screw-top closures protect your valuable products against moisture, contamination and unseen interventions and ensure that hazardous solids arrive safely at their destination. They have a large opening and inner wall that allows easy and complete removal of the contents. The plastic pots and small drums are water (vapour) tight, tamper evident sealable and UN certified for hazardous solids. As a result, they are mainly used in the food, chemical and pharmaceutical industry.
Plastic jars with screw lid
The small packaging consists of a white jar with a dark red screw lid and a transparent inner lid. The quarter-turn screw cap reduces handling time and is available in two versions and eight colours. The screw lid has an integrated tear-off edge that makes unwanted handling with the contents immediately visible.
The lid with integrated gasket prevents liquids from escaping or spilling out. Leak tightness is tested by resting pots on the lid and side for a certain period of time thus burdening the gasket.
Plastic small drums with screw lid
Reusable pails have a quarter turn screw lid and locking knob. Turn the lid a quarter turn until it clicks and locks. Once locked, the UN marking is valid and the container is water vapour-tight. Press the lock button and turn to open. The rubber ring in the lid forms a barrier against moisture absorption.
Interim storage is no problem since the buckets can be nested inside each other. To make pouring and carrying easier, a plastic carrying strap is available as an option. Available in all sizes.
Note: drum and lid are sold separately.