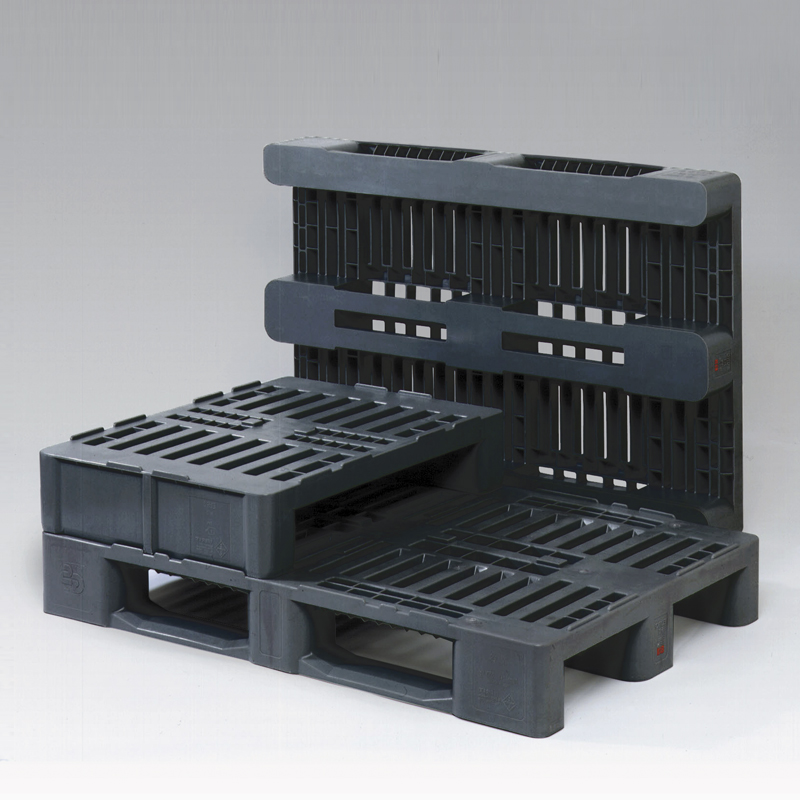 The bar is getting higher and higher. Pallets have to be increasingly strong and yet lighter. The same pallet must be available in recycled and virgin plastic, but equally available in electrically conductive, i.e. antistatic plastic, for the automotive and electronics industries.
ESD safe plastic pallets are suitable both for electronics and in (dust) explosion hazardous environments. These pallets are heavy-duty and suitable for racking.
What is the difference between plastic pallets and ESD pallets?
Regular plastic pallets create friction and can generate static electricity, they do not have ESD protection. The product on the pallet may be damaged or pose an explosion hazard. If the load on the pallet consists of explosive material, it can have nasty and even very dangerous consequences. A small spark released by an uncontrolled electrostatic discharge can detonate hazardous gases, powders, or liquids. It can also damage circuit boards found in all types of electronic equipment. ESD protection pallets are made of conductive plastic that dissipates static electricity in a controlled manner.
We also supply various reusable packaging in ESD-safe versions, such as this pallet with top wall and lid.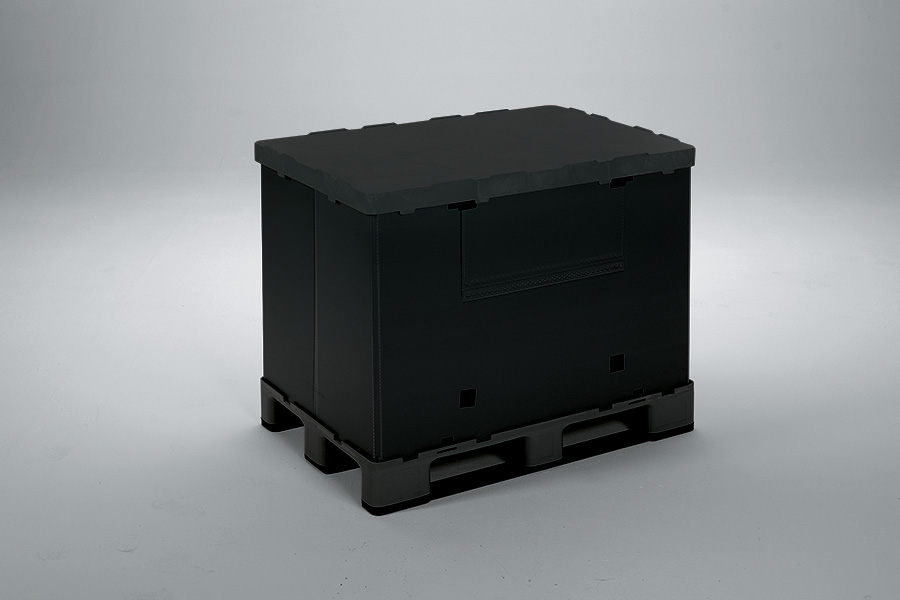 Plastic pallet 800x600x160 antracite, EL