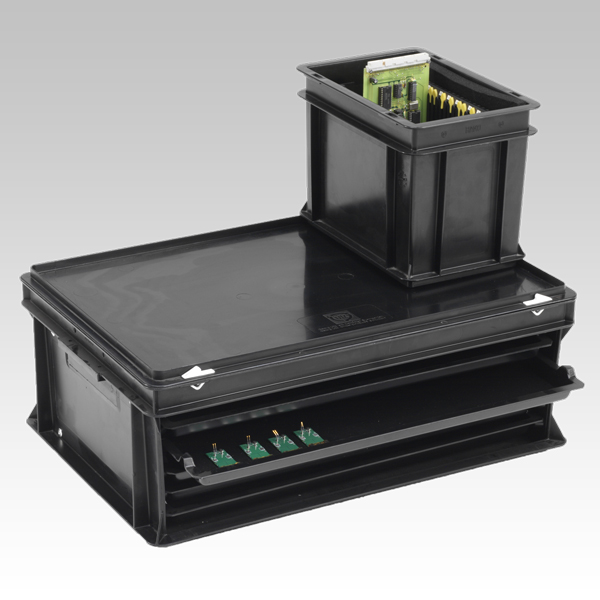 More and more products work with the help of sensitive electronics (think of cars) and preventing damage caused by electrostatic electricity is cheaper than having it repaired. All bins and cases in our range are generally available in ESD safe versions, often from stock. Our ESD safe bins and cases are antistatic forever.
All ESD plastic bins and cases are stackable with each other and can carry loads of up to hundreds of kilos. ESD transport cases come in several base sizes and volumes from 2 to 175 litres. The matching hinged lid also prevents dust from reaching the products during transport and storage.
The plastic tray ensures stackability and manageability, the interior positions and protects the parts to be transported.
Besides protection against electrical discharge, Engels' ESD stacking bins also prevent mechanical damage. The sturdy anti-static bins and cases can be fitted with an interior also anti-static, which protect against shock and impact during packaging and transport. 
Various types of ESD safe accessories are standard in our delivery programme, including:
Workpiece carriers SMD for coils
PCB holders
Plug-in plates
Compartments
Inserts
Foam interiors
Transport rollers