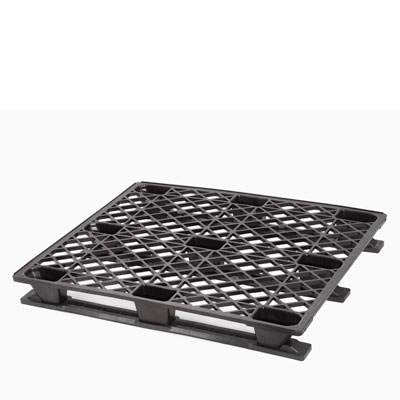 Traditioneel staan export pallets op poten (nestbaar en lichter). Wilt u ze echter beladen op elkaar zetten of gebruiken op rollenbanen? Dan leveren we ze op sleden, die er eenvoudig onder te klikken zijn.
Soms voldoet dit niet, bijvoorbeeld bij blokstapeling in scheepsruimen of containers of als drager van machine onderdelen. Voorzien van sleden zijn de HDPE versies van de CPP 210 en de CPP 310 ook inzetbaar in stellingen, tot een maximale belasting van 500 kilo.
Export pallets op sleden (met full perimeter sleden, sledenkruis of middenslede) worden standaard vervaardigd van PO, gegevens HDPE op aanvraag.