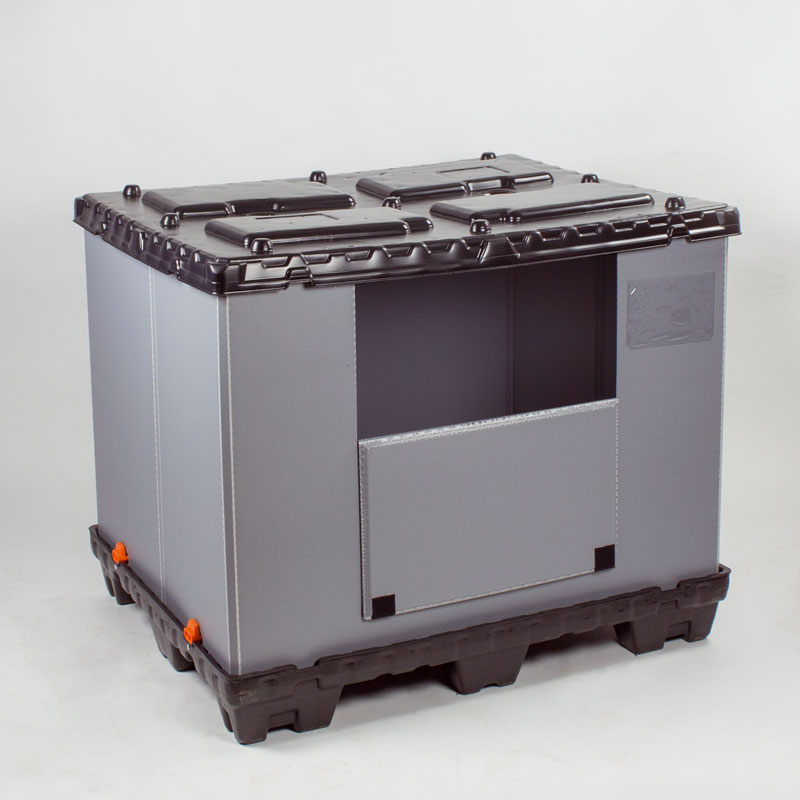 Pallets with detachable sidewalls are often used as reusable transport packaging or multi-use packaging. These returnable plastic containers consist of strong, nestable, extremely light, hollow plastic pallets. The pallets are available in all standard EURO and ISO sizes.
The walls of the returnable plastic containers are made of plastic plate material and can be folded into a flat package, combined with a lid for an economically return transport. The walls are available in standard heights, but customization is more common here.
The reusable transport packaging can be closed with turn or slide closures and can be sealed. Pallets with detachable sidewalls are usually not supplied from stock, but are composed per order, customized to the clients logistics. If you are interested, please contact our sales department where a specialist can help you.