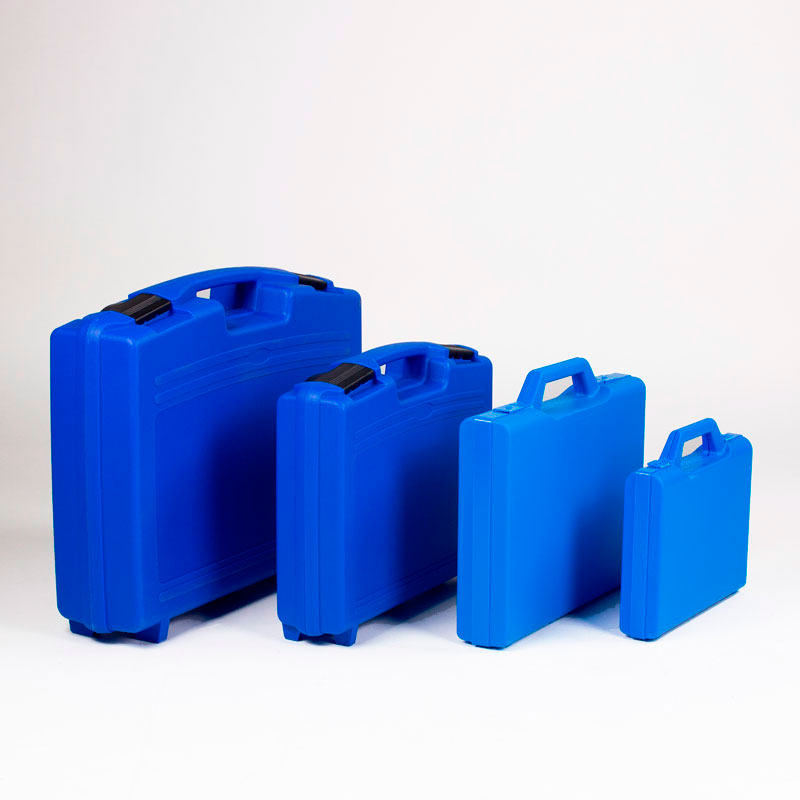 Plastic presentation cases or showcases made of durable and robust PP material. We supply two versions from stock: a lightweight showcase with a protruding handle (KOC series) and a series of more robust cases with an integrated handle (KOA series). They are both completely smooth and available in different sizes.
The showcases can be closed by means of clamp closures, whereby the more robust version can also be provided with a seal. The presentation cases can be placed upright by means of blocks at the bottom. The shells of the lightweight cases overlap for extra strength.
The presentation cases are a nice addition to the Engels range. Our experience and facilities for customization, including the creation of foam interiors and vacuum-formed inlays, ensure that the cases can be personalized especially for you or your customers.
Plastic presentation cases or showcases are attractive inexpensive cases that can be provided with a full-colour silkscreen print or your logo in relief on both sides for an optimal representative result.
For heavier loads, we recommend our E-line plastic cases or the outdoor cases for extreme conditions.