collapsible bins industrial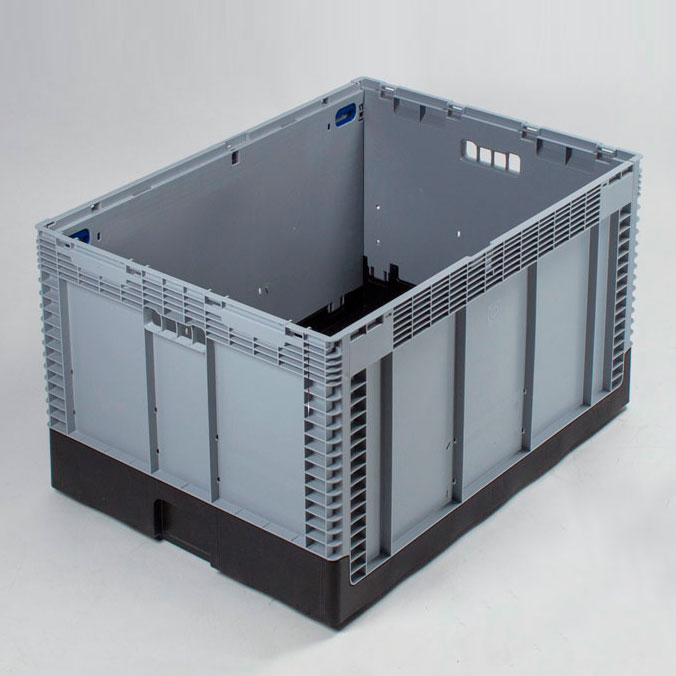 Industrial folding boxes are mutually stackable and provided with label holders. By sliding in the clips on the short sides, the box simply folds in. The reinforced bottom in combination with angled construction makes this box highly loadable.
Folding crates or Euronorm stackable bins in combination with a collapsible top frame (together with a lid and lashing straps) form a foldable packaging that can withstand a beating. The bottom tray offers space for dividers, buffer foam or strap. The set-up frame, when folded, results in considerable savings in storage and return transport. This makes these folding crates very popular in the retail of ready-to-wear (light goods, large volume) and in companies that are on the road a lot with all kinds of stuff, such as movers, event decoration and caterers.
We prove that the collapsible containers can take a beating with the containers we made for the military for transporting printers, PCs and other communication equipment.