dishwasher baskets and glass racks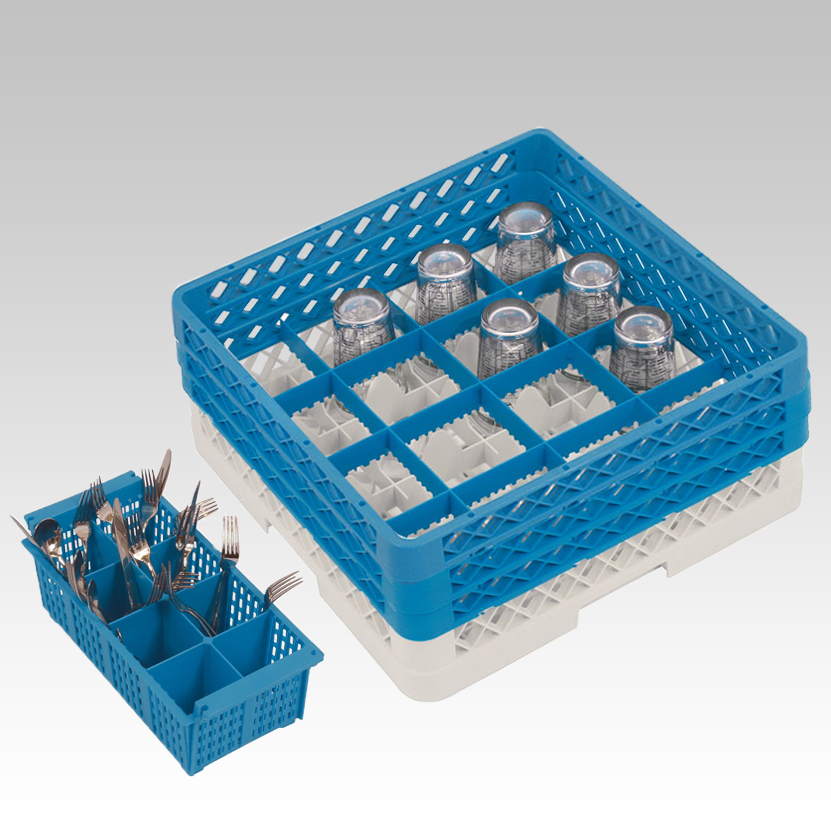 The double-walled construction ensures great solidity and offers extra protection during the washing process, transport and storage. With robust dishwasher baskets, there is less chance of breakage. Optimal washing results are achieved through the smart use of space and the extra large mesh size in the dishwasher baskets and glass racks. Ddishwasher baskets and glass racks are produced from polypropylene and guarantee years of trouble-free service life.
Modular Dishwasher Baskets
The basis of this series of modular dishwasher baskets starts with different bottom types for different types of dishes. The standard gastronorm dimensions of the bottoms are 500 x 500 x 100 mm. The base of the dishwasher basket can be raised with top extensions. In this way a solution is created for every type and diameter of crockery. Each additional top extension means an increase of 40 mm.
Based on the modular system, dishwasher baskets can be configured in various compositions. The system consists of 4 different bottom types, 5 different top extensions and one cover lid. The click-on top extensions can be clicked onto the edge of and on top of each other. The click system ensures that screws or other fasteners are unnecessary. Once applied, the top extensions do not come off.