e-line normbox stackable bins, sustainable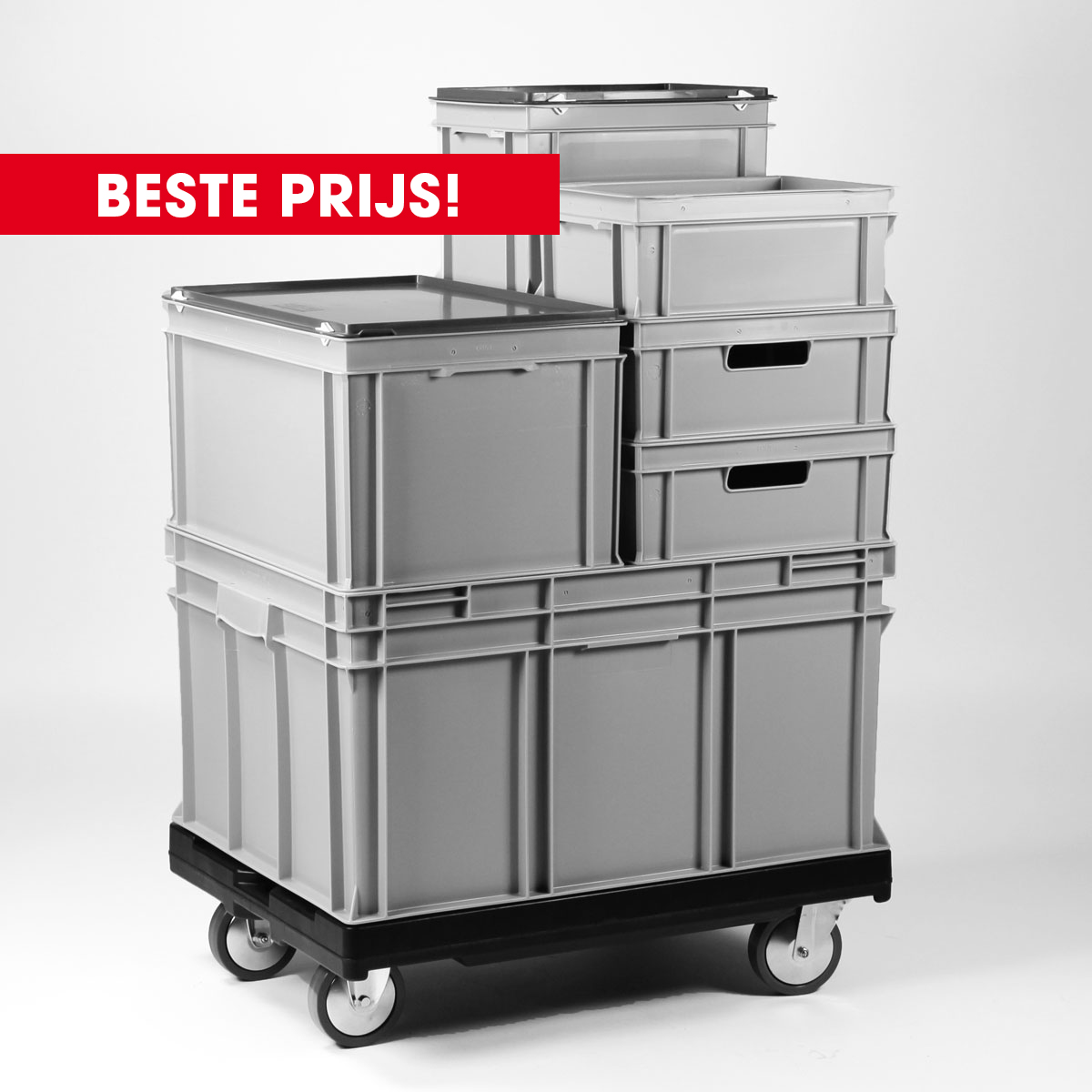 With Normbox euronorm plastic bins in E-line design, we offer durable quality for a favorable price. 'E-line' stands for Ecological - Economic: E-line plastic bins are always sustainably manufactured from recycled plastic, collected from households and industry. Our E-line bins are made of industrial-quality plastic and are therefore perfectly suited for all other storage and transport purposes. Bins from recycled plastics are not intended for food. Looking for euronorm boxes that are food-grade? View Normboxes from virgin plastic
Due to the limited availability of sufficiently strong recycle plastic, we supply a limited number of sizes of standard boxes in E-line version, 8 versus 20 in virgin plastic.
Lots of standard accessories
We have been supplying Normbox plastic Euro standard containers for decades. Over time, many accessories have been specially designed:
Robust and strong
Why should you buy E-line plastic bins? It is precisely because of their properties that our E-Line Normbox Euro standard containers survive challenging conditions, such as in construction, production, distribution, and storage during military use. Versatile, robust and strong, there are plenty of reasons.