transparent storage boxes with lid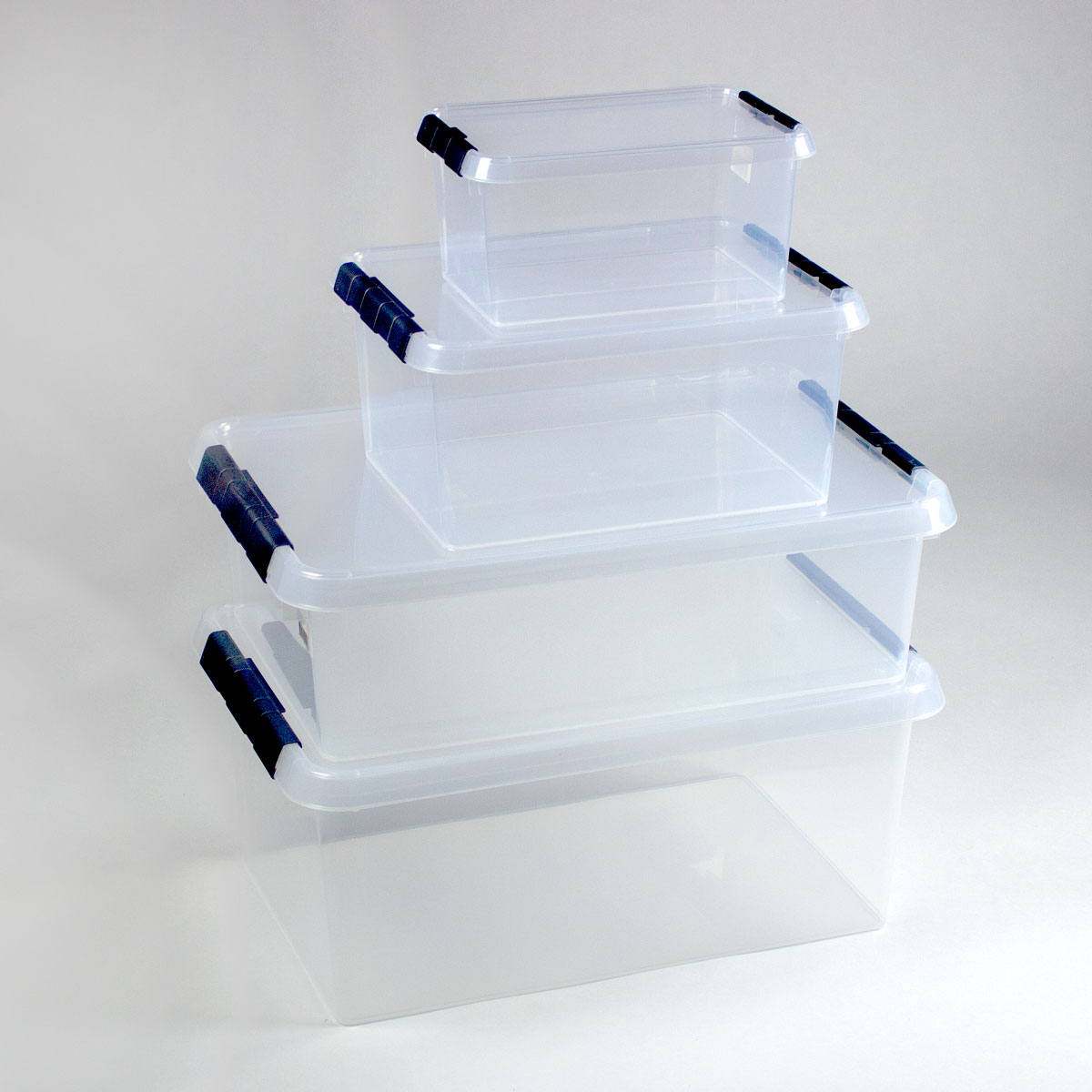 Transparent storage boxes are made of a clear transparent material (PP) for a quick and easy view of the contents of the plastic box. They are resistant to cold, heat, acids and chemicals. Engels supplies 2 models of transparent boxes directly from stock:
Transparent storage boxes with lid
These transparent storage boxes are made of impact-resistant polypropylene that protect the contents against dust and moisture. The storage boxes are stably stackable on the lid. When the bins are empty, they can be nested together to save space.
The five models are standard equipped with a matching clamp lid with sturdy clip closures and handles. The handle on the bottom of the bin makes it easier to take the bin from a high rack. The range consists of 5 models with a volume of 5 to 60 litres, which can be stacked on the lid.
Specifications:
Impact-resistant PP for protected storage of goods
Bin contents are immediately visible
Stackable on lid
Nestable when empty
Includes lid with black closing clips
Logilight stackable plastic bins
Logilight bins have a long-term load capacity of 20 kg (4 stacked high), making them ideal for the long-term storage of all kinds of office supplies. Thanks to the Euronorm size, they stack perfectly with other Euronorm containers, even if the container is fitted with the lid. The sturdy handles make the bins comfortable to carry.
Above a static load of 200 kg per stack, we recommend a container from the Normbox series. These are stronger thanks to the thicker walls. This makes them slightly heavier, but also stronger.