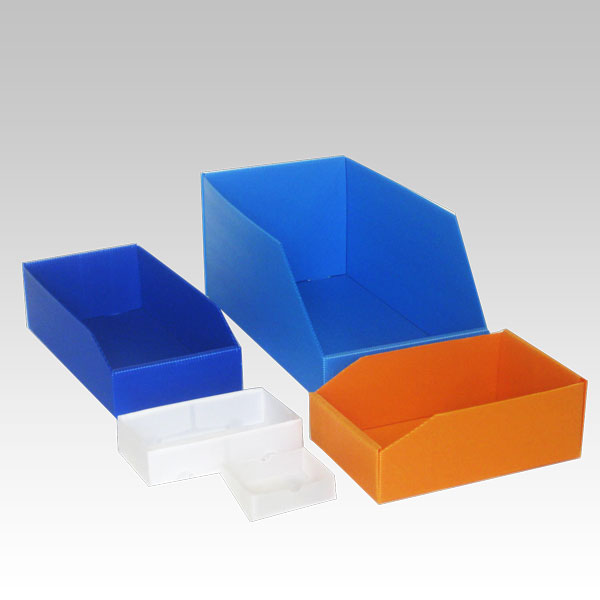 Due to its low weight and high stiffness, corrugated plastic is very suitable for light transport and storage bins and compartment divisions. Polypropylene sheets are produced in various thicknesses and colours of choice. The material can be milled in our own factory or die-cut in larger series.
How it works:
Our corrugated plastic storage bins are delivered flat.
You fold them yourself into a storage bin.
Save storage and transport costs.
Similar to folding cardboard boxes, but much stronger and more durable.
Standard in blue. Also available in black as a project.
Extruded corrugated polypropylene sheet is also suitable for the manufacture of larger storage bins. With the addition of corner pieces and profiles, we manufacture large, strong and easily stackable transport containers.