Every warehouse is different. Engels can build on many years of experience in organizing warehouses. From placing warehouse racks to supplying the matching storage bins. When choosing the right storage bin, it is recommended to take into account the following requirement:
the dimensions of the storage bin in relation to the storage racks
the size and weight of the items
other properties such as ESD sensitivity or UV resistance
Plastic storage bins, ideal for storing your stock of small materials and service parts. The storage bins are stackable and have an open front. Easy for storage and the content remains accessible.
The plastic storage bins stand tight against each other, both on the shelf and in stacks. No gaps between the storage bins. They are often used in storage racks or carts, on wall panels and in service vehicles.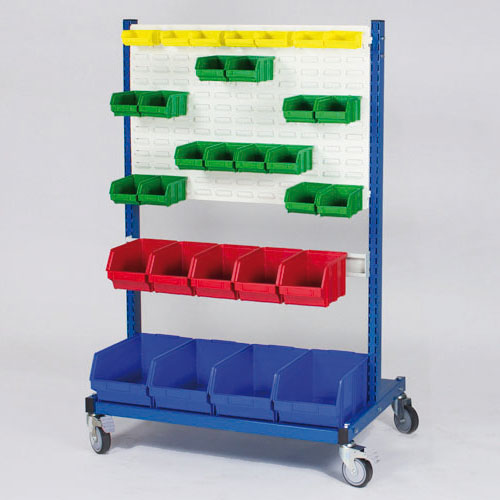 Euronorm heavy-duty storage bins have a high load capacity, easyly accessible openings and can be accessoried with insert bins, cross dividers and label holders. The bin is available with an opening on the short side or on the long side.
Euronorm stackable storage bins are a popular alternative to the classic "linbins" due to their high content, load capacity, stackability and competitive price.
Shelf bins fit exactly between two shelves and stand tight against each other. Due to the rectangular, tight form, stackable warehouses fit perfect next to each other and there is no space loss.
Storage system with transparent tiltable bins
Modular stand-alone storage system with removable tilting storage bins. The tilting container holders have a fixed width of 600 mm and are mutually stackable (spaced backwards). The tiltable storage bins are transparent so that the contents are always visible. The design and the tilting bins allow for dust-free storage of parts.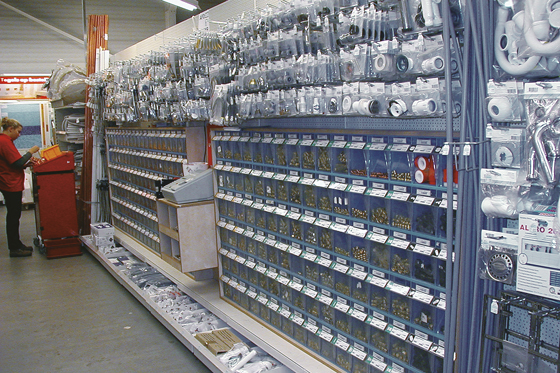 Standard and custom corrugated plastic storage bins
Do you want a larger format storage bin? That's no problem for us. Engels supplies standard corrugated plastic storage bins with volumes from one to 175 litres, but we can easily manufacture custom storage bin from corrugated plastic sheet material in all sizes using our laser cutting machine.