Semi-underground waste containers are an economical replacement for the traditional 4-wheel containers. First of all, the volume per container is considerably larger, which means that savings can be made on the number of journeys and therefore on emptying costs.
All Tièrsos are round in shape and have a friendly appearance. Two-thirds of the systems are underground. With their large capacity, they take up relatively little space. Ideal in, for example, urban areas, but also in the countryside, at recreational areas or along the highway, our semi-underground waste containers fit perfectly into the environment.
Engels offers two standard versions of semi-underground waste containers;
the Tièrso Eco, plastic, inexpensive to purchase and can be placed with light material
the Tièrso Steel, concrete/steel, robust and non-combustible, of high quality
Both Tierso's are available in different versions. You can think of different volumes, materials, insert flaps, frames and color scheme. Can be used for various waste fractions such as residual waste, paper/cardboard and glass.
Advantages:
The Tièrso can be clearly provided with information.
The Tièrso can give a personal look.
Due to the large volume, fewer logistical movements, less noise pollution.
A better degree of filling can be achieved by using two insertion openings.
The waste can be slightly compressed in the container. As a result, the effective content is larger compared to roll containers.
Throwing in bulky waste is prevented by the insertion openings.
There is no open hole/pit when emptying the container.
Minimal load for your staff when emptying the container.
Stationary solution, waste containers cannot "roam" just like roll containers.
Tièrso Eco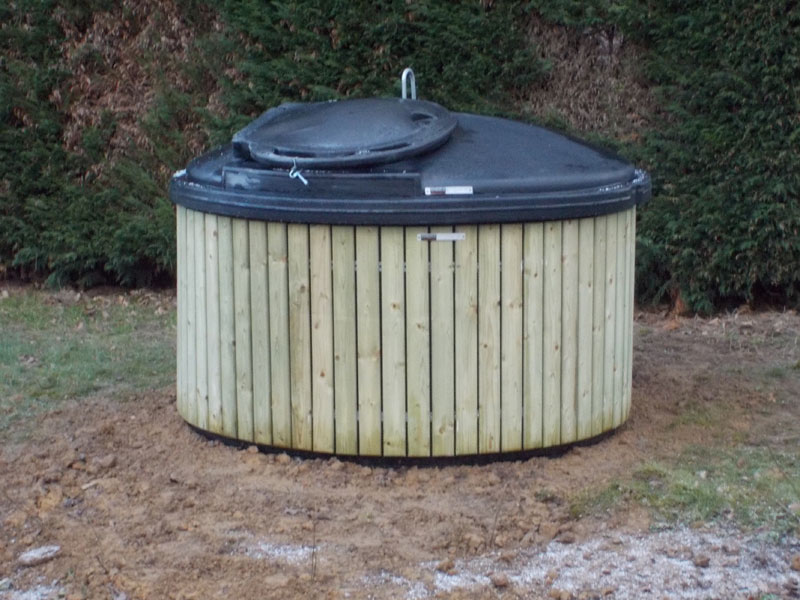 to Dutch brochure
Tièrso Steel
to Dutch brochure