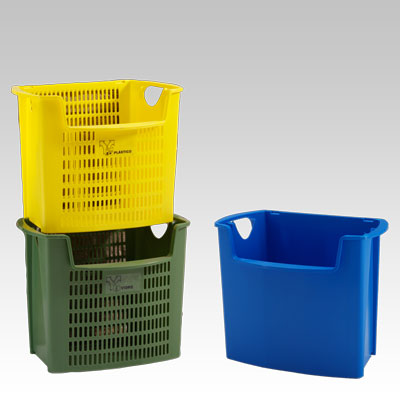 Collection baskets are developed for separating glass and paper, both at home and at work. At home they take up little space when stacked and at the office or school they are placed tightly next to the desk. The basket is available in many colours. The colors blue and blackare in stock, grey, red green en yellow are on demand and in certain amounts. The baskets can be perforated or closed, with or without insertion opening.
Although designed for door-to-door collection, the paper baskets have also proven their use in the office, as evidenced by references such as the Ministry of Defence, KLM, ABN-AMRO and ING Bank. The basket, plastic handle and (hinge) lid are heavy duty and have a street wise design.
When used within your company or association, we can provide your baskets with a sticker and indelible print.