accessories 4-wheeled bins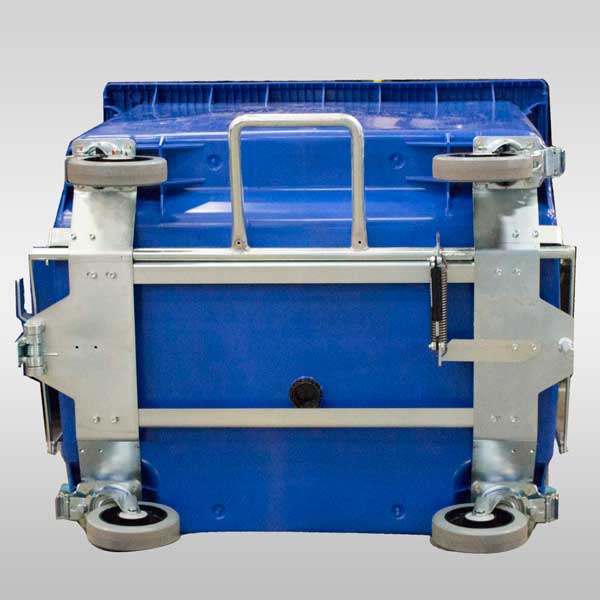 Due to the multi-usability of the 4-wheeled containers, we have developped various options for the wheelie bins over the years, making the range of plastic wheelie bins for specific applications inexhaustible. All accessories can be ordered separately or assembled by us.
We are happy to personalize your wheelie bins for you: printing, screen printing and stickers are possible on both the lid and the body.
Coupling and pulling rod system
We can provide our 4-wheeled waste containers with coupling systems, so that you can take them with you behind a vehicle. By linking the wheelie bins like a train, you can collect up to six wheelie bins in one trip, saving you a lot of time. Our 4-wheeled coupling systems are mounted between the wheels and the body. This provides maximum pulling power and leaves the wheelie bin intact. Reinforcement profiles are used on rough terrain.
Directional locks are a must in conjunction with a pulling-rod system for better steerability. Two are needed per 4-wheeled container.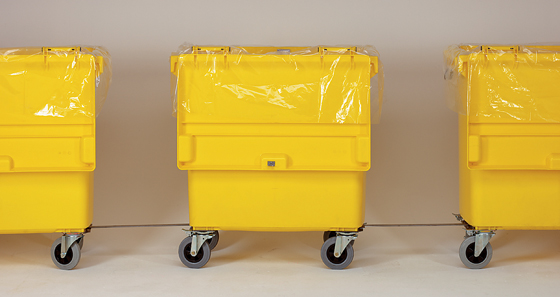 Forklift Systems & Pedal Openers
For the daily movement of large amounts of waste, a forklift truck is a good addition to your container park. The same forklift that moves the wheelie bins (in a train) can also empty them. A forklift mounting system is mounted on a drawbar linkage or on separate reinforcement plates. The industrial pedal opener fits between a forklift pick-up system.
The comfort package consists of a gas pressure spring, which allows you to open and close the lid easily and silently.
Various lid variants
You can easily and clearly make visible for which type of waste the wheelie bin is intended by means of special insert (opening)s. Think of wheelie bins that have a special application, such as the collection of (confidential) paper, PET bottles, glass, clothing, diapers, etc.
A lid with a rosette opening is ideal for safe and efficient collection of glass. The rubber rosette flaps on the inside of the lid protect the user against bad odors, broken glass shards and vermin.
For confidential paper we install a metal letterbox, lock and optionally a rain cover for outside usage.
There are plenty of reasons to prevent (commercial) waste from ending up in the wrong hands. Make sure that your wheelie bins are not used for (chemical) waste dumping and that, if necessary, hazardous substances are not accessible to third parties. We have both standard and custom solutions. If you have any questions, our sales team is available for assistance.
If our standard products are not fully satisfactory, we will be happy to help you find a solution. With our experienced sales and assembly department you always realize a successful (new) product.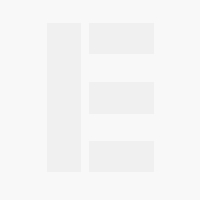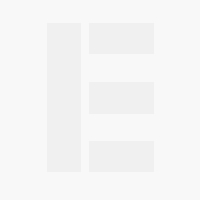 Front gripping bar for container 660-770-1000 liters

Towing system for MGB 660/770L

Triangular key