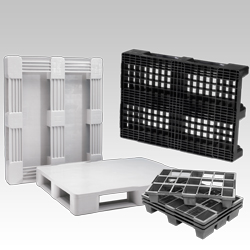 Plastic pallets are made with specific properties for specific practices. The possibilities are endless. Choosing the right pallet for your business requires some know-how.
One answer can hardly be given. There are always several factors that need to be taken into account.
The different applications often determine the type of pallet: ultra-light euro pallets for airplanes, slightly heavier export pallets for ships, completely smooth pallets for use in food and pharmaceuticals and high-load plastic block pallets for high-bay racking and freezer rooms.
Choosing the right pallet requires some know-how
Below in short some differences in plastic pallets that you should pay attention to:
type of material: new, recycled or with additives
plastic type: PO, (HD)PE , PPcop
maximum load capacity: static or dynamic weight
specific working environment: food-grade, chemistry, electronics, cleanroom, etc.
for single or multiple use
whether or not suitable for (high-rise) racking
nestable or not
regularly on transport or occasionally
should it be possible to fixate the load or not
Regardless of your choice, Engels supplies export, industrial and hygiene pallets from stock, at competitive prices. When purchasing from a few hundred pieces, production in a color of your choice is also possible.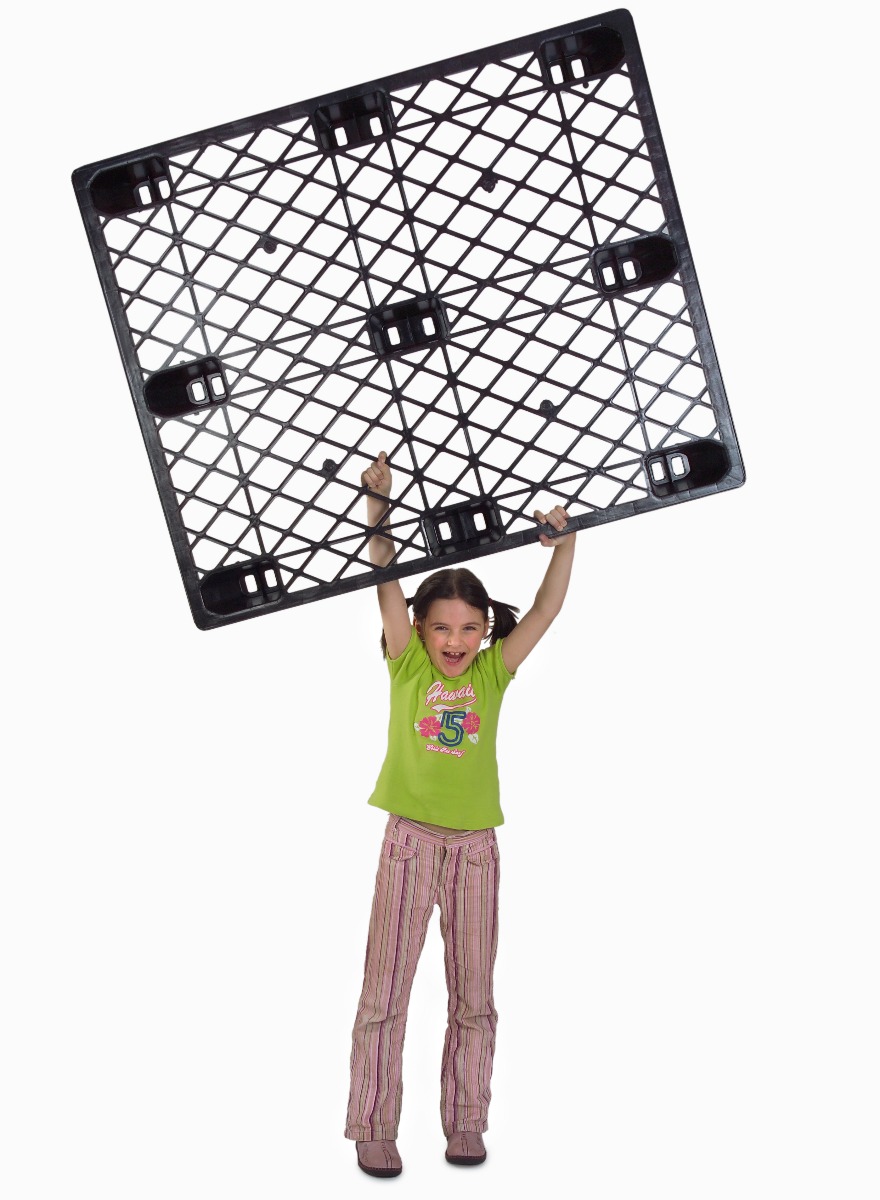 Plastic pallets are made with specific properties for practical use. Plastic can be injected into endless shapes, new or recycled. The different applications often determine the type of material. Ultra-light euro pallets for aircraft (HDPE), slightly heavier export pallets for ships (PO), completely smooth hygiene pallets for use in food and pharmaceuticals and high-load plastic block pallets for high-rise racking and freezer rooms.
PO is a recycled plastic, a mix of polyethylene and polypropylene and filled with 20% cellulose. This is an excellent plastic for the manufacture of inexpensive, single-use export pallets. The plastic pallets made from PO are the most commonly used export pallets.
HDPE (High Density Polyethylene), recycled or not, is a rigid, impact-resistant plastic. The raw material HDPE is more expensive, but certainly stronger and lighter than PO. The quality of these plastic pallets is better and therefore they are perfectly suitable for multiple use. This makes HDPE plastic pallets an environmentally conscious choice.
PPcop (Polypropylene Copolymer) is more flexible and heat resistant than HDPE, but otherwise very similar. It is used for thin-walled plastic pallets, such as ultra-light air freight plastic pallets.
Nestable lightweight plastic pallets
Nestable export pallets are suitable for inexpensive transport and compact storage. Polypropylene (PO) plastic pallets are made for single use and Polyethylene (PE) for multiple use.
The big advantage of nestable plastic pallets is that they can be nested into each other and thus save space. Do you still want to stack this nestable export pallet? Then we deliver them on sleds, which can be easily applied. Due to their favorable pricing, the nestable plastic pallets from Engels are very suitable as an export pallet.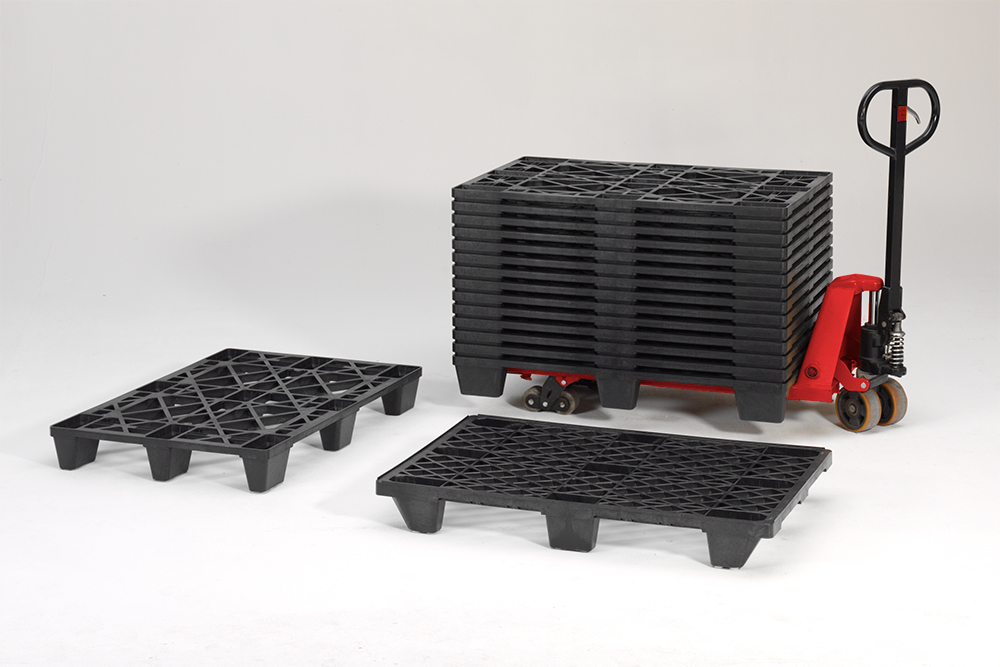 Multifunctional industrial (pool) pallets
Industrial pallets are robust pallets with a wide range of applications. The plastic pallets are available with both a closed deck and an open deck and have good mechanical properties.
The industrial pallets are available in a medium duty and heavy duty version. The medium-duty plastic pallets are suitable for stacking, for automated conveyor systems and medium-heavy loads in high-bay warehouses. The heavy duty plastic pallets have a much higher load capacity in the rack and are made of an almost unbreakable tough plastic. This makes the plastic pallet suitable for intensive use and dynamic transport situations.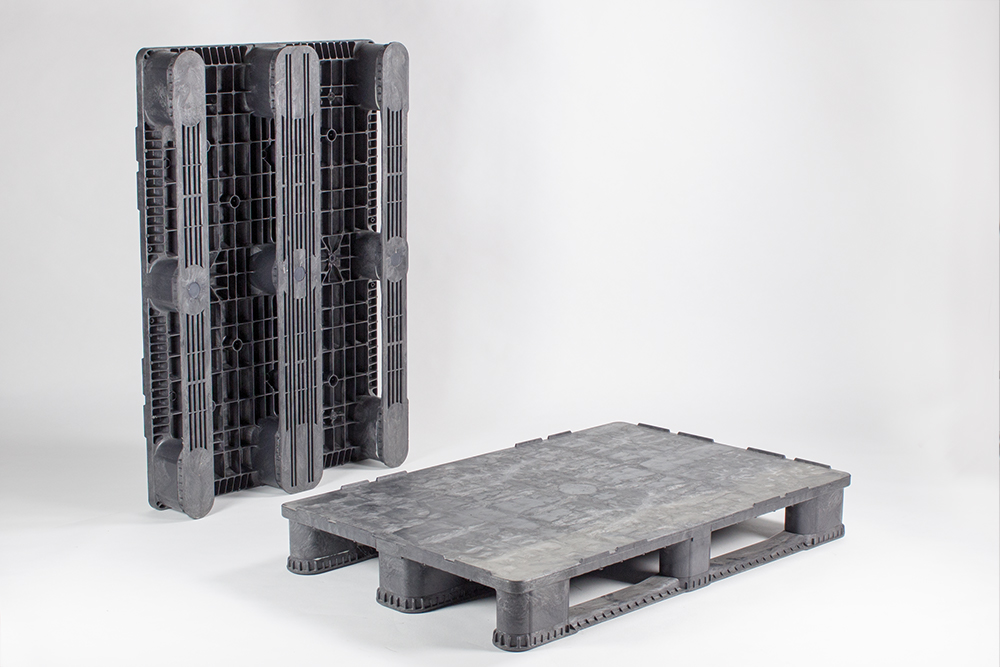 These plastic pallets are completely smooth, without seams and cracks. With the hygiene pallet, the top and bottom are injection molded separately and then welded together. This ensures that all reinforcing ribs are on the inside and the outside is smooth. Hygiene pallets have the great advantage that they are easy to clean and there are no hidden places where fungi or bacteria can nest.
Hygiene pallets are very suitable for use in the pharmaceutical, chemical, food or cleanroom environment. In addition to the Euro H1 hygienic pallet, the standard pallet used in the pool systems of the food industry, Engels also offers heavy duty hygiene pallets with a closed deck.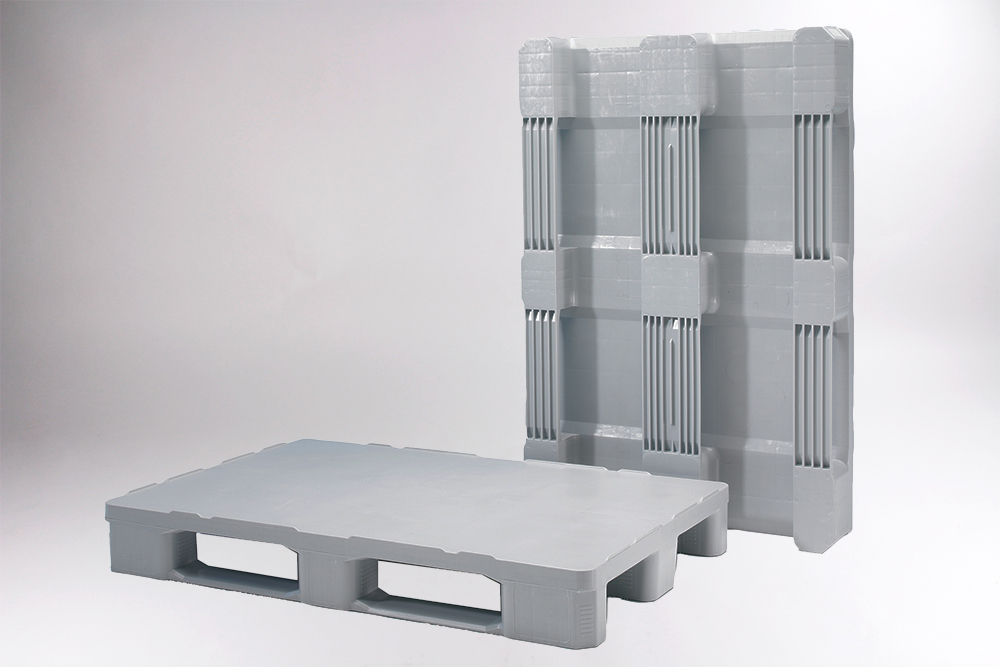 Custom made plastic pallets/product carriers
Customized plastic transport pallets are manufactured by modifying existing plastic pallets or by combining sheet material in our assembly department. We can reduce or enlarge the plastic pallets, add or omit parts.
If standard plastic pallets are not sufficient for your application, we will make them sufficient. Engels can CNC plastic milling and laser cutting, hand and machine welding. For example, we produce plastic pallets and product carriers from just a few pieces. Inquire about the possibilities!
Plastic pallets better than wooden pallets?
Yes, of course. Plastic pallets have many advantages over wooden pallets:
plastic pallets do not absorb moisture, do not rot and do not splinter, so they are more pleasant and safer to work with

thanks to the smooth surface, plastic pallets can be cleaned quickly and easily if necessary for production in accordance with HACCP guidelines

plastic pallets are lighter than wooden pallets

constant size, weight and shape, which is important for example in automatic warehouses

stably stackable, thanks to the (circumferential) stacking edges

nestable pallets take up little valuable space during (return) transport and storage

plastic pallets require hardly any maintenance, but can almost always be repaired

recycling plastic pallets ensures that they can last indefinitely (broken? shred and the plastic can be turned into a pallet again by injection molding) lastic pallets look more attractive (e.g. as colorful display pallets in supermarkets)

possibility of tracing using RFID (Radio Frequency Identification)
Plastic pallets environmentally friendly?
Plastic is made from natural gas. When you burn it, no toxic substances are created, but more energy is created than when burning gas.
The production of plastic pallets is not harmful to the environment, as this is usually done with natural gas that used to be flared during the extraction of petroleum.
Old plastic pallets are therefore a popular raw material, you can make new pallets, pallet boxes or garbage cans from them. That is why we guarantee return at kilo prices.
After all, Engels stands for: "in the service of logistics and a better environment".
Our product group of pallets consists of several types, with their own characteristics and advantages. At Engels, however, it is always possible to adapt the plastic pallet to your specific wishes and requirements.
Adjusting existing pallets, producing new plastic pallets and printing pallets with your company name or logo is no problem at all.
Our experienced employees are ready for you!
Do you want to buy a plastic pallet and do you have any questions? Do not hesitate to contact our experienced staff. We are happy to advise you on the right choice for your situation.